Sometimes we book so many great shows in one night that we kick ourselves later. This Saturday for example. How are we supposed to choose between Ira Glass at the Calvin, Iron and Wine at Pearl Street and Alejandro Escovedo at the Horse? Is this some kind of cruel joke we're playing on ourselves? And what of you? Hmmm. Shall I have the fine wine, the chocolate truffle or the caviar?
But here we are. At this point if you're coming to Northampton this Saturday night, I'd suggest This American Life's Ira Glass at the Calvin. All three shows (Ira, Iron & Wine, Alejandro)are going to be tight for tickets, but we're pretty sure we'll have some decent seats for Ira's "Radio Stories and Other Stories." We've got some wiggle room for Alejandro. Iron and Wine? Put on some extra deodorant.

Sunday night at the Horse, the never-less than, and usually greater than or equal to amazing,
Richard Shindell
plays the Horse with
Caroline Herring,
one of Jim Olsen's latest finds on Signature Sounds

.
When songwriting becomes a craft and words are used solely to manipulate or influence the emotions of others, an artist can become nothing more than a technician. Mississippi-born

Caroline Herring

is in no danger of falling into that trap on her third album. A musical tapestry woven from stories of Southern women,

Lantana

is reflective without being self-conscious

.
Sunday night also holds good news for fans of passionate '80s bands like (Flock of Seagulls, Ultravox, New Order, Depeche Mode, Cocteau Twins, Sugarcubes, etc) with M83 at Pearl Street. They're from France. This band is really starting to spread in the states lately. It appeals to geezers like me who used to live for dark moody synth rock back in 1983 and the new kids who have learned about the sound from bands like Ladytron and The Rapture.
Monday, I'm personally excited about the Sondre Lerche/Sylvie Lewis gig at the Horse. I've never seen Sondre live and whenever I happen upon his music I say, "who the heck is this?" and people reply, "Jim, that's Sondre Lerche. We thought you knew all about everything!" And I say, "well, I know you're not pronouncing his name correctly," and they say, "shut up we are too." Then I say, "Okay, then, but who cares anyway, GOSH!"
Man, you're killing me, us! The Blasters on Tuesday? Those guys are still around? Heck yes is the answer, and they still have full blast power. Did you see X at Pearl Street last time through? Same vintage as the Blasters and neither are any the worse for wear. (Rumors of X coming back…). Okay, I'm cutting and pasting this next bit from their website: The Blasters stink of rockabilly. They project the essence of small streets of post-war neighborhoods, car culture and the sun-bleached concrete of Downey, California. They are lead by Phil Alvin's soulful bellowing about causing chaos, chasing women and the loss of the citrus groves. Influenced by the likes of The Rolling Stones, Elvis Presley, Buddy Holly, and many others who came and went during the 1950's, The Blasters play the songs of the working man's curse and rock and roll romance. Founding members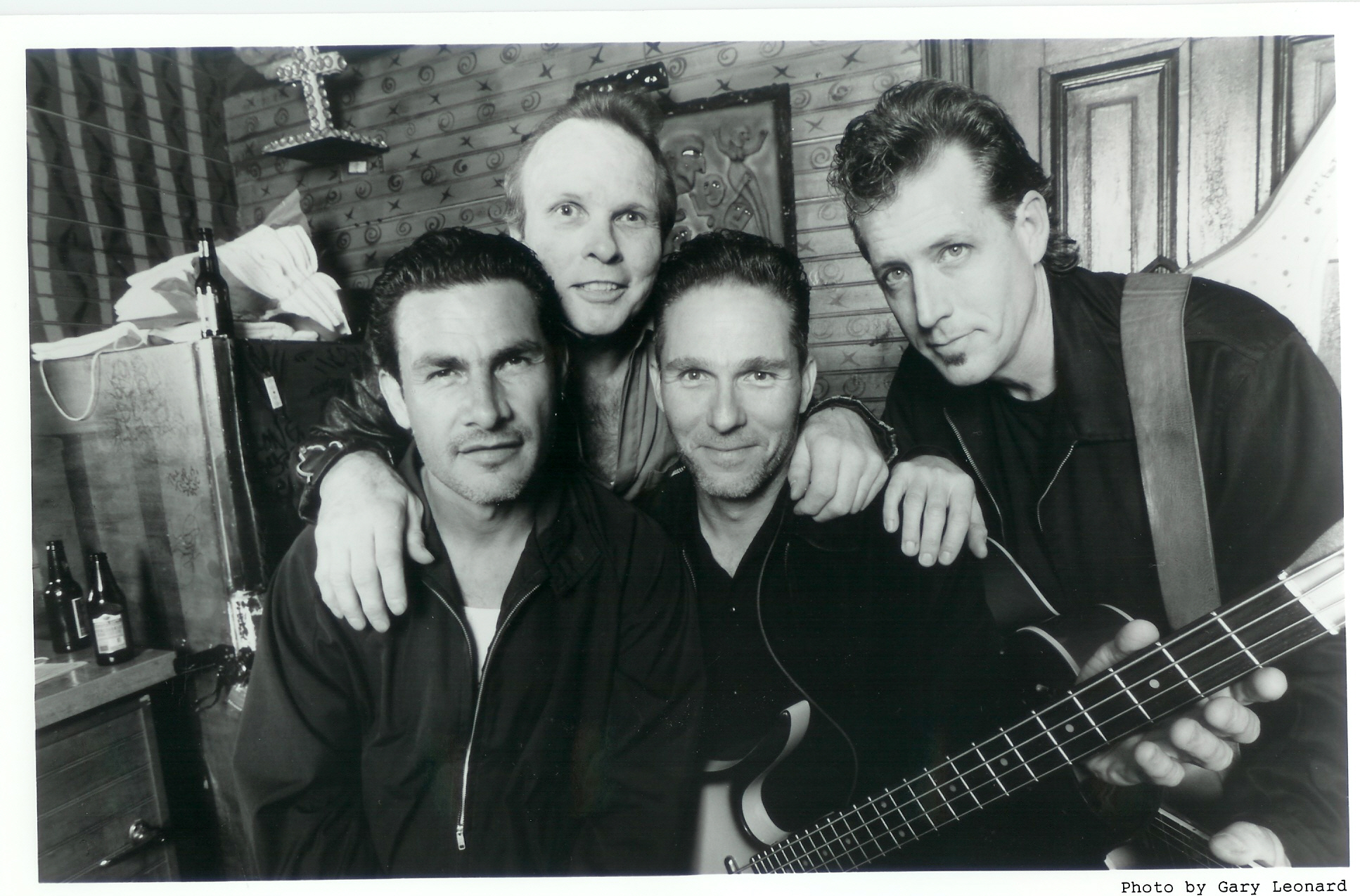 Phil Alvin and John Bazz, with the addition of Keith Wyatt on lead guitar and Jerry Angel on drums, are carrying on their hard-won legacy of one of the most credible and recognizable bands in Americana music.
So that's the skinny, whatever that means. How y'all doing out there anyway. Is anybody reading this blog? Check one two. Check check.